BAGELS AND BOOKS WITH GRETA BREWER: THIS MAGNIFICENT DAPPLED SEA
What connects the Holocaust and a bone marrow transplant? David Biro has written an unforgettable novel about connections over time, through war and displacement to life-affirming twists of fate that change the lives of two strangers. This novel poses questions about identity and the ties that bind all humankind together. Please join us for what promises to be a thought-provoking and enlightening discussion.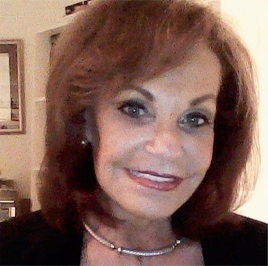 PRESENTED BY GRETA BREWER
Greta Brewer is a former Board member and past vice-president of education of NEXT GENERATIONS. For the past 15 years, Greta has led the annual book and film discussions that have always proven to be both enlightening and entertaining. Greta received her undergraduate degree in French and her graduate degree in Comparative Literature. In her own small way, Greta has worked to keep the voices of the Survivors alive and to Never Forget.
When: March 31, 2023 at 11 AM Eastern
Where: Boca West Country Club Fazio Room, 20583 Boca West Drive, Boca Raton, FL 33434
Registrations for this event are now closed.