NO CHILD'S PLAY: CHILDREN DURING THE HOLOCAUST – CREATIVITY AND PLAY
Explore the child's world of play and toys during the perilous times of the Holocaust with Marlene W. Yahalom, PhD in this powerful presentation. The exhibit was created and developed by Yad Vashem.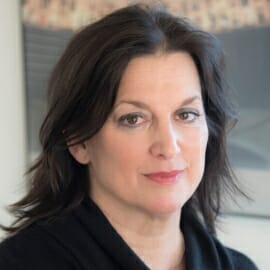 PRESENTED BY MARLENE W. YAHALOM, PHD
A child and grandchild of Holocaust Survivors, Marlene Warshawski Yahalom, PhD is Director of Education for the American Society for Yad Vashem where she is responsible for educational outreach and programs, professional development, teacher training and traveling exhibitions. She earned her Ph.D. in sociology from Columbia University with her thesis on The Role of Archives in Remembering the Holocaust: A Study in Collective Memory. She has taught courses on the History and Collective Memory of the Holocaust and Holocaust Law and Human Rights.
When: February 9, 2023 at 7 PM Eastern
Registrations for this event are now closed.