No Child's Play: Children's Art During the Holocaust Interview:
Virtual interview with Dr. Marlene Yahalom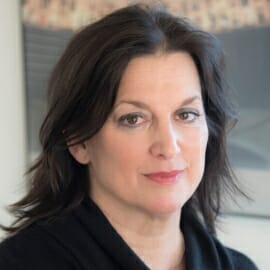 Presented by Dr. Marlene Yahalom
Dr. Marlene W. Yahalom, PhD, is currently the Director of Education for the American Society for Yad Vashem, in New York City, where she oversees the Education Department and Traveling Exhibitions, working to promote Holocaust remembrance, education and commemoration. Dr. Yahalom is responsible for educational outreach, professional development and community programs that raise the public's awareness to the Holocaust through education, remembrance and commemoration. She also serves on the Education Advisory Board of the Rose and Sigmund Strochlitz Holocaust Resource Center, Jewish Federation of Southeastern Connecticut,  the Advisory Board of PRISM: an interdisciplinary journal for Holocaust educators, and on the Advisory Board of the Holocaust and Genocide Center at the College of St. Elizabeth. Dr. Yahalom earned her Ph.D. in Sociology from Columbia University and wrote her thesis on "The Role of Archives in Remembering the Holocaust: a Study in Collective Memory." She also received her M.A. and her M. Phil. in Sociology from Columbia University, and a B.A. in Sociology from Queens College. Dr. Yahalom is the child and grandchild of Holocaust Survivors.
When: February 9, 2023 at 7 PM Eastern
Register Below for the Virtual Event: