THE UKRAINIAN CRISIS AND THE IMPACT ON ISRAEL'S EXISTENCE:
Drawing on first-hand accounts from his recent trips, Dr. Robert Rabil explores the complexities of the conflict in Ukraine and its implications for the Middle East.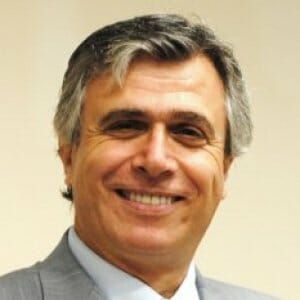 PRESENTED BY DR. ROBERT RABIL
Dr. Robert Rabil is Professor of Middle East studies at the Florida Atlantic University's Department of Political Science as well as the Distinguished Professor of Current Events for the University's Lifelong Learning Society. He has been interviewed by numerous major media networks. He is the author of dozens of peer-reviewed and commended articles and books. He holds a master's degree in government from Harvard University and his doctorate in Near Eastern and Judaic studies from Brandels University.
When: December 6, 2022 at 7 PM Eastern
Where: Congregation B'nai Israel, 2200 Yamato Road, Boca Raton, FL 33431
Registrations for this event are now closed.